INFRARED ILLUMINATORS
Infrared illuminators are manufactured based on high performance lighting.
Emitting arrays and light emitting diodes.Unique designs and processing technology developed by the company's specialist allow increasing each elements emission intensity significantly. Our products vided in to three groups according to the application purpose and technical characteristics.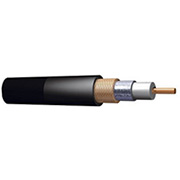 COAXIAL CABLE
Coaxial Cable Range:
RG 6, RG 8, RG 11, RG 58, RG 59, RG 62 I, RG 174, RG 178, RG 213, RG 214, RG 316 
Applications: Closed circuit TV , CATV , MATV , Drop Cable , Broadcast
UNINTERRUPTIBLE POWER SUPPLY (UPS)
Our Wide Range 1.6 KVA ~ 6 KVA UPS Allows system integrators more flexibility in designing their backup power system to maximize space. With the rotatable LCD design, installers can mount the UPS vertically or horizontally.